We operate a consistent hygiene product business in Japan and overseas by mainly selling fibers and materials for hygiene products for nonwoven fabrics and elastic materials. We are one of Japan's largest seller of fiber used for manufacturing staple fiber use nonwoven fabrics as materials for hygiene products. The strengths of our fiber are its high quality and safety are our key business.
Fibers
We mainly sell fibers used for hygiene products and eco-friendly fibers that can contribute to the SDGs and industrial fibers as one of the Japan's largest trading companies in terms of the sales volume of fiber used for manufacturing staple fiber nonwoven fabrics. We can propose different fibers according to customer needs as a distributor for Japanese major nonwoven manufacturers and overseas nonwoven manufacturers.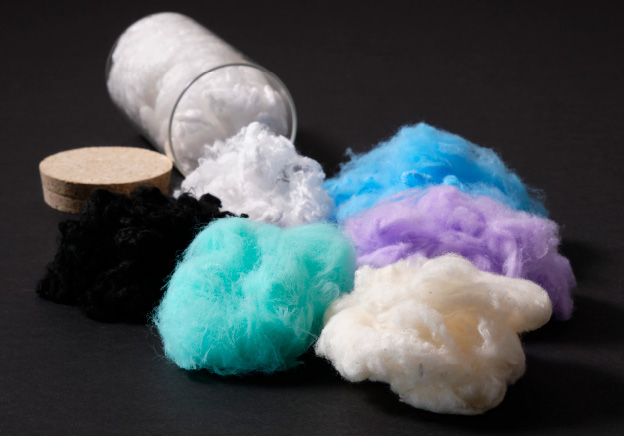 Trading Products

・Synthetic bicompoinent fibers (PP/PE, PET/PE, PP/PP, PET/CoPET, biomass PE)
・Synthetic fibers (polyester, recycled polyester, polypropylene, acrylic)
・Viscose Rayon( Regular, functional, spun-dyed)
・Cotton/organic cotton
・Biodegradable fibers (PLA, PBS)
Nonwoven fabrics/Materials for nonwoven fabric products
We handle a variety of different types of nonwoven fabrics used for hygiene products, healthcare, cosmetics, food, housewares, and industrial purposes that are manufactured in Japan and overseas. Because we can develop staple fiber nonwoven fabrics using the fibers that we handle in our main business, we have a number of materials with unique properties and can respond to the needs of all customers ranging from companies selling general-purpose products to niche categories.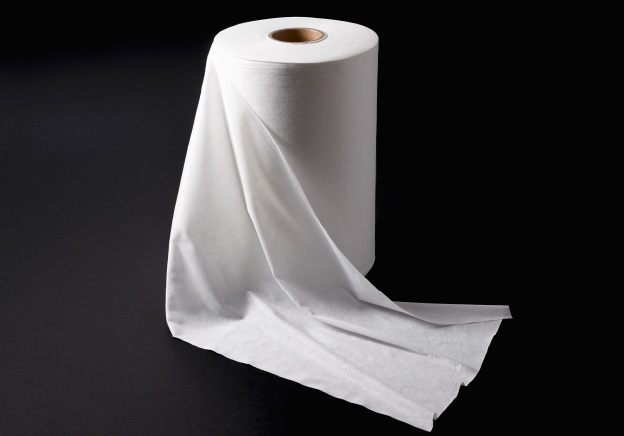 Trading Products

・Staple fiber nonwoven fabrics (through-air bonded, thermal bonded, spunlace, needle-punched, chemical-bonded)
・Spunbond nonwoven fabrics (spunbonded, SMS)
・Other (airlaid, meltblown, wetlaid nonwovens, etc.)
・Resins (PP, PET, PE)
・Emulsions (PLA, acrylic)
Materials for hygiene products
We handle a wide range of materials and sub materials to be used for disposable diapers and sanitary napkins. We sell high-quality materials purchased from domestic and overseas suppliers that meet market needs at prices adjusted on the basis of market growth, and are actively making efforts to contribute to the realization of a recycling-based society in the future.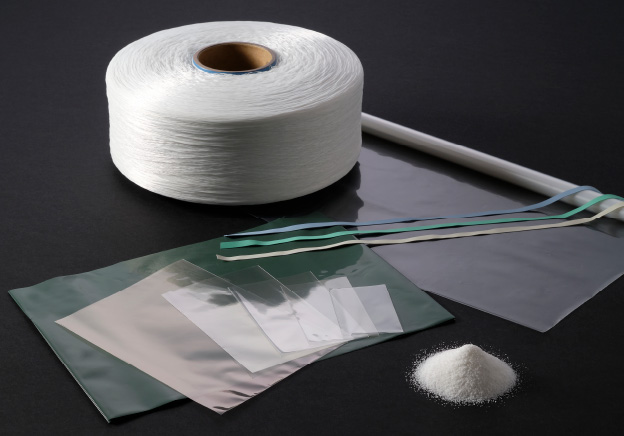 Trading Products

・Elastic materials (natural rubber, spandex, synthetic rubber)
・Films (breathable, non-breathable)
・Packaging bags
・SAP
・SAP sheets
・Hot-melt adhesives